Welcome to Dave's Kiln Log Page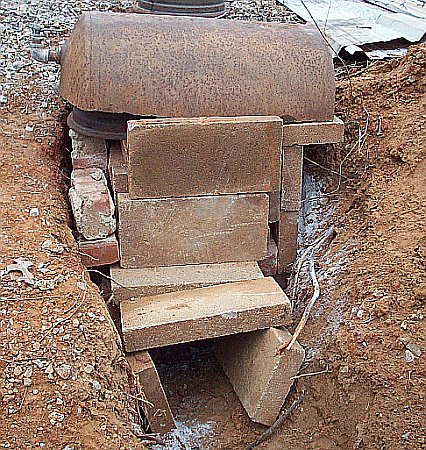 My Kiln Log Page
My Third Official Ourdoor Firing was January 3rd 2009. I constructed the kiln in 30 minutes, using nothing more than some patio bricks, red brick, and wood ash - a well insulated rocket stove built into a a 4 foot hill going into my drive way.
Using a metal lid and iron wheel elements was a mistake and stunk, but kept hot all day, I got a lot of good work bisced.
Wood ash makes great insulation.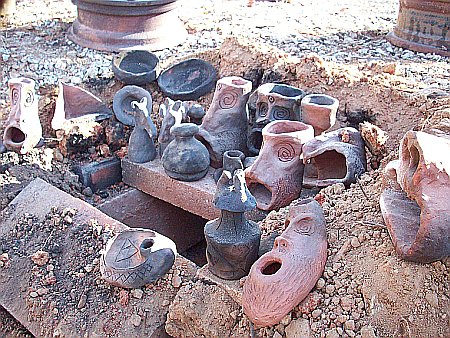 Can you see the original magic lamp front and right?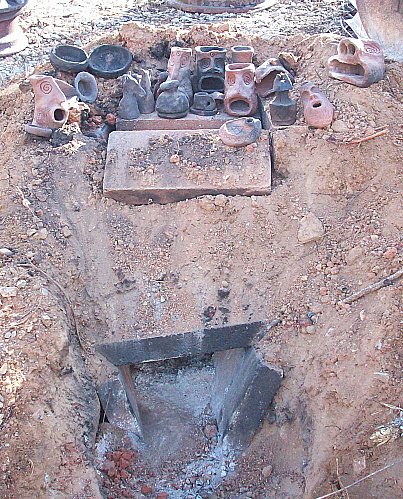 Get Back to the Basics with Dave's Authentic, Quality Hand Crafted Clay Art
Ancient Artifact Replica Requests Accepted