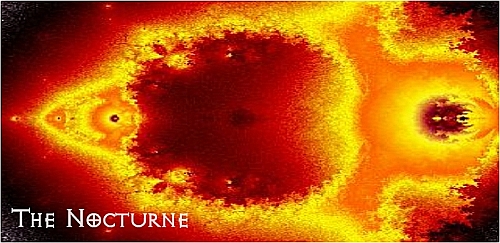 .MP3 Edition $5.00

The Nocturne was a special CD single release from 2003 featuring a well loved solo piano piece called There Is a Darkness, or, The TIAD.
There is a darkness, and so, there is a light. This piece represents my musical expression of the observed darkness in this world. By 2007 the TIAD evolved into The Current Manifestation of The Expression.
If you enjoy "dark" piano, you may also enjoy these sounds. Thanks for listening.



Fan Mail To:
David M. Weeks
649 North Park Ave
Shawnee, Oklahoma 74801

Free Desktop Backgrounds

The Nocturne - Free Desktop Background



Cover art created by someone else on the net - please step forward and claim rights to this bomb fractal. - David Weeks



This Lifestyle Sponsored in part By:






created by DMW