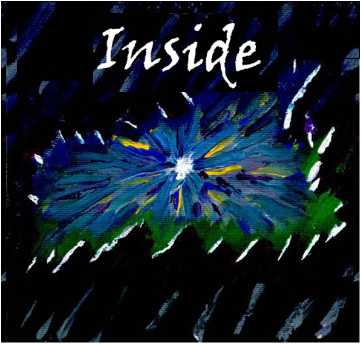 Inside is the first of a trilogy of dreamy music written and produced entirely by David Michael Weeks.
The Original Inside was released back in 1992 when I was only 18 years old. Inside was remastered and re-released 1998. The third edition is now available at LuLu.com as CD or .MP3 Download

Since the release of the sequel Inside - Mye, I am overwhelmed for requests for this early first Album, Inside. Thanks LuLu.com for helping me cater to my fans. *note - Odd Track Spellings are due an Old M1 KORG and Alesis Data Disk, which wouldn't let me use more than 8 Characters per song name, and I did not wish to change them so as to preserve the method in which music Used to be made. Why, I remember making Pure Tones on the old TRS-80 back in 19And78....



Inside - The .MP3 Download Version $11.99 USD


Inside - The CD $14.99 USD







Fan Mail To:
David M. Weeks
649 North Park Ave
Shawnee, Oklahoma 74801

Free Desktop Backgrounds

Inside - Free Desktop Background

Inside - Free Desktop Background - Signed

Oil Painting Cover art created by David Weeks of DMW
David's Eldest brother Tom Weeks holds the Original Framed Oil Painting




Read What Fans Are Saying:

"I checked them out! Good stuff!" - William Zeitler

"David, we play your Inside Album in several Day Care Centers in Texas. The Children ask to take naps to it. THANK YOU!"

David, when i received Inside, I brought it to 7th grade reading class where my teacher played Bach and Mozart daily. She let us bring in music once in a while so I brought Inside, and the entire class loved it so much, the teacher asked to borrow the disk so she could play it to her other classes. All the kids loved the new sounds." - Jessie Templeton, Oklahoma

David, Also, love your music! Very relaxing and uplifting! -Patty
Patty B. Smith Assistant Professor of Biology Tulsa Community College


Thank You Fans! For all the Positive Vibes and Gifts! - David




This Lifestyle Sponsored in part By:






created by DMW